Match with a mentor who understands you.
Coming to college is an adjustment. Your mentor understands how your personal identity and community can make that transition harder. Mentors can help with:
Moving away from home and living on your own
Meeting people and making friends
Adjusting to college coursework
Finding the right resources on campus
Mentor/Mentee Identities
Students with Ethnic Identities:

African American
Asian American Pacific Islander
Chicanx/Latinx
Native American

LGBTQ+ Students
Students with Disabilities
Undocumented Students
What to Expect
Communication
Your mentor will reach out to you to provide support and see what you need.
Office Hours
Mentors host regular office hours in student affinity centers where you can check in or hang out.
Workshops
Topics range from academic success, professional development, and career preparation.
Social Activities & Events
Get connected with other Cougs through dinners, de-stress activities, and other fun events.
---
Student mentors help new Cougs navigate life at WSU and find resources and relationships to help them succeed. Match with mentees who share parts of your identity: culture and heritage, LGBTQ+, disabilities, and more. Applications are typically available in late fall.
Mentors put in about 6 hours of work each week.
You'll be expected to:
Host office hours
Keep in contact with mentees
Attend a weekly class
Attend weekly mentor meetings
Help plan and host social activities, retreats, workshops and events
Gain Leadership Experience
As a mentor, you'll be responsible for checking in with mentees, leading programs, and collaborating with your mentor team. Build important skills that will help get a job after college:
Responsibility and initiative
Event planning
Communication
Teamwork
Creative problem-solving
Cultural competency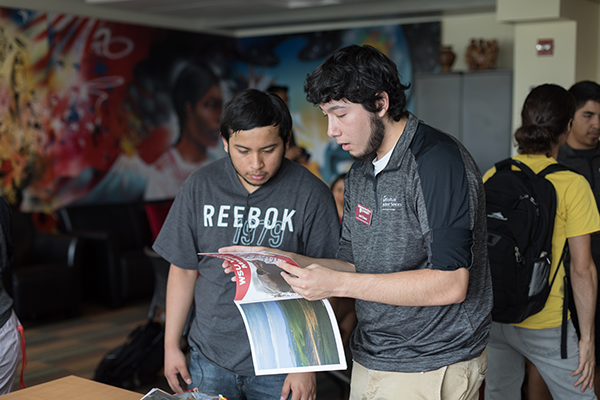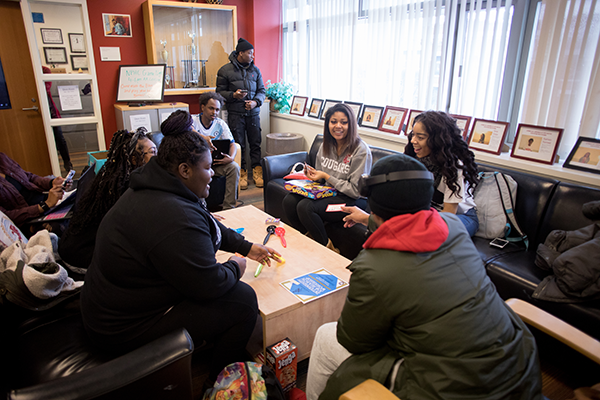 Make an Impact
You remember the challenges and fears you experienced during your first year. Offer support and guidance to new Cougs who may be going through similar feelings. Help them navigate things like:
Moving away from home and living on their own
Meeting people and making friends
Adjusting to college coursework
Finding the right resources on campus
Earn Class Credit & Scholarship
Mentors will receive unique leadership training and receive a scholarship for the year of participation. You can expect support and professional development from university staff:
Enroll in UNIV 497 during the spring semester before serving as mentor. The course will cover leadership and interpersonal skills to prepare you for your role
Attend a mentoring retreat in the fall and learn about ethical and professional behavior
Monthly in-service seminars will cover mentoring theory, campus resources, and development